Club Clé France: Charles Raton Translation Services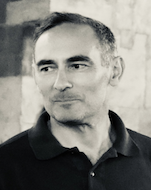 We are very pleased to offer further translation services when buying a house in France to our clients beyond that of the basic buying process and we fully recommend the expert help of Charles Raton.
Charles can help you with all aspects of the buying process from understanding French mortgages and finance, to obtaining and understanding diagnostic reports and home insurance, as well as the important sales documents such as the Compromis de Vente and the Acte de Vente.
You can book a telephone consultation with Charles at any stage of the buying process via phone or Skype and arrange visits in person for official signings (Charles works in Brittany, Normandy, the Pays de la Loire and the Centre of France).
Charles Raton is a fully insured French to English and English to French translator with international legal experience.
The first consultation is free and if you decide to work with Charles, then a deposit is taken to secure his time and expertise.
Charles achieved a Masters degree in Civil Law at the University of Orleans (where he was placed first in International Business Litigation Law) and was admitted to the Paris Bar in September 2000. He worked as an Associate at Courtois-Lebel and Richards Butler (now Reed Smith) in Paris between 2000 and 2005, before moving to London to work for various International law firms including Clifford Chance, Debevoise & Plimpton, Cadwalader and Gibson Dunn. During this time, Charles also passed the QLTT to qualify as a Solicitor in England and Wales. In 2019, Charles moved back to France with his family and now provides translation and proof-reading services from his home in Department 53 (Mayenne).
Charles has been translating legal documents in France and the UK for 20 years. When you book Charles to help you buy or sell a property in France, you are booking a translator with a working knowledge of French and UK Law.
To obtain a quote for translation services contact Charles using the form above, so he can start helping you with your translation enquiry and give you an accurate quote.
Should you have a specific interpreting need you would like to discuss, we would advise you to call us, so we may best assist you.
The information that you give and that we obtain through you using this website may be used by this Company and by our partner companies only for purposes in connection with your use of this website and for marketing activities of this Company and partner companies. By using this site you confirm your consent to this. If you do not want to receive any marketing information from this Company and/or our partner companies then please notify us.
For everything you need to know about French property for sale visit www.clefrance.co.uk