Club Clé France: KLAS Translation services
We are very pleased to offer further translation services when buying a house in France to our clients beyond that of the basic buying process and we always recommend the expert help of Karine Chevalier-Watts of "Karine's Languages & Administrative Services". During the buying process we will guide you step by step but if you require any further specific translation Karine is on hand to help.
Searching for property for sale in France need not be a chore and although we ensure our property details are in English you may need translation support further into the process, perhaps for legal reasons; rest assured when buying your French property with us we have all the languages covered with the help of Karine.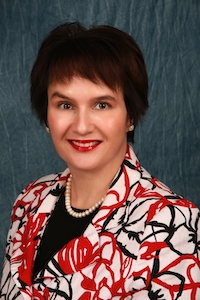 "Karine's Languages & Administrative Services"
Karine Chevalier-Watts is a professional French and English translator and teacher with over 20 years' experience in teaching and translating. She is a member of the Chartered Institute of Linguists in London and has obtained the protected title of Chartered Linguist in both Translation & Education in 2015.
She is listed as an approved French & English translator and interpreter with the French Consulate in London and as such, is authorised to carry out certified or sworn translations of official documents for the French & British authorities. She routinely translates legal documents such as sales/purchase contracts, birth/death certificates, marriage/divorce certificates, academic diplomas, CVs, letters of reference, Wills etc from French into English and English into French.

Karine has been offering her translating and interpreting services to British expatriates in France and to French citizens living and working in the United Kingdom as well as offering professional localisation services to English speaking people from the USA and Commonwealth countries, and to French speaking individuals from Belgium, Quebec and North Africa for several years.
She has notably been working in association with Clé France since 2013, providing translation services to its clients when buying or selling properties in France and in England.
To obtain a quote for translating services contact Karine using the form above so she can start helping you with your translation enquiry and give you an accurate quote.
Should you have a specific interpreting need you would like to discuss, we would advise you to call us so we may best assist you.
The information that you give and that we obtain through you using this website may be used by this Company and by our partner companies only for purposes in connection with your use of this website and for marketing activities of this Company and partner companies. By using this site you confirm your consent to this. If you do not want to receive any marketing information from this Company and/or our partner companies then please notify us.
For everything you need to know about French property for sale visit www.clefrance.co.uk