Club Clé France: SOS-Anglo Translation services
We are very pleased to offer further translation services when buying a house in France to our clients beyond that of the basic buying process and even help with all aspects of re-location. Moving to another country can be stressful but it does not have to be with the expert and friendly help of Valérie Roger of "SOS Anglo Translation & Administrative Services".
For specific translation requests and everything to do with 'settling-in' to your new life in France then Valérie is on hand to help.
Searching for property for sale in France need not be a chore and although we ensure our property details are in English you may need translation support further into the process, clients find Valérie invaluable when finding out about all the day-to-day, nitty-gritty details about living in France, from understanding your electric bill to re-registering your car and insuring your pet parrot!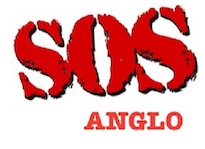 "SOS Anglo Translation & Administrative Services"
Valérie is a native French lady running in charge of SOS-Anglo.
She is based in the Mayenne department and the aim of her business is to offer assistance to the English speaking community, from a simple translation to very specialised secretarial, relocation and administrative work. 
Valérie is pleased to say that her business has thrived during the last six years due to the faith that her clients have in her.
They say that the knowledge and expertise has many times smoothed their path into the French systems and the convoluted paperwork that the French authorities seem to love has been explained and handled professionally.
Valérie works in the North-west of France mainly in the departments of 53, 61, 35, 50, 72, 85, and 14 but can travel anywhere in France. Her assistance is professional, friendly and we are proud to say that her discretion and reliability are second to none. Day after day, Valérie solves problems, re-arranges situations and makes life easier for the expats or those who owns a second home in France.
She is reliable and efficient and has helped a great many people by solving all sorts of issues which they found too complicated to solve on their own. For Valérie, no job is too small or too big, she enjoy finding the most satisfactory outcome for each of her clients.
Here are just some of the common problems Valérie can solve for you :
General Information - Schools, taxes, car registration etc.
Car registration – Procedure to register your car in France etc.
Tax declaration – Help for yearly income tax return.
Property Purchase - Advices, liaison with notaire, wills and inheritance arranging for connection of water, telephone, electricity and internet.
EDF, water, electricity, gas, wood – For meter reading, providing a new account, find wood etc.
Phones, internet connections – Installation and explanations etc.
Notaires, administrative's contacts
French bank accounts - Opening on your behalf.
Building Materials - Ordered with timed deliveries at standard retail prices.
Insurance - Health, vehicle, house contents, property, business, public liability etc.
Health - Register into the French medical and social security systems.
Doctors Appointments - We will make surgery and hospital appointments for you.
Septic Tanks - Advice on soil surveys, installation connection with a builder.
Tradesman - Finding local buiders, roofers, plumbers and electricians if possible speaking english.
Hotels or gites - Bookings and cancellations.
Satellite TV - Ordering equipment and installation.
Translations - Birth certificates, marriage certificate etc.
Gite management - Changeovers, cleaning services, gardening, maintenance, key holding.
Pets - Travel (including passports) and vets or care.
Transport, storage & Removals
Business services - Printing and design, web sites, brochures, leaflets, advertising etc.
Self employment procedure and paperwork - Registration to become self employed, monthly paperwork, etc.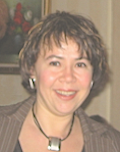 To obtain a quote for translating or administrative services contact Valérie using the form above so she can start helping you with your translation enquiry and give you an accurate quote.
Should you have a specific interpreting need you would like to discuss, we would advise you to call us so we may best assist you.
The information that you give and that we obtain through you using this website may be used by this Company and by our partner companies only for purposes in connection with your use of this website and for marketing activities of this Company and partner companies. By using this site you confirm your consent to this. If you do not want to receive any marketing information from this Company and/or our partner companies then please notify us.
For everything you need to know about French property for sale visit www.clefrance.co.uk