Club Clé France: Legal Services
We have been working with Loic Raboteau for many years helping clients with the buying process in France and many other French Law Questions, Loic is a French national and legal consultant specialised in advising private clients on cross-border legal issues between UK, France and North Africa.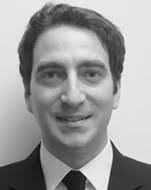 A real estate specialist with experience advising on international estate planning and tax issues, Loic provides legal assistance to British clients requiring legal advice in French-speaking jurisdictions and a corresponding service to French clients living in the UK who require a French-speaking legal consultant.
Prior to joining B&M Law LLP, Loic acted as head of the French and North Africa departments in UK-based law firms where he represented both domestic and international clients with property interests in France, Morocco, Egypt, Tunisia, and Mauritius. He is fully bilingual and his strong network within the legal, financial and real estate markets allows Loic to meet the needs of his clients and deliver a wide range of tailored legal solutions and advice in a timely and cost-effective manner.
Loic moved to the UK in 2002 but has maintained a foot in France by remaining engaged with the French community in London. He is a French law postgraduate and an associate member of the Chartered Institute of Legal Executives (ACILEx).
Contact Us by completing the "No Obligation Form" below.
About 
B&M Law LLP
B&M Law LLP is a law firm advising both individuals and businesses with interests and assets in the United Kingdom, Italy, Spain, Latin America, France, and North Africa.
Their core legal practices include commercial, dispute resolution, company, employment, real estate, and inheritance, in fact most Domestic And Cross-Border Legal Advice under one roof with their team of multilingual solicitors.
B&M Law LLP are located at the heart of London's legal hub, a stone's throw from the High Courts of Justice, and together with our worldwide network of professional resources, we offer cost-effective, cross-border legal services to individuals looking to buy and / or live in another country to their birth place.
Guiding You Safely Through Your Challenges
Our commitment to our clients is deeply rooted in the high-quality legal services our partner provides. We build teams tailored to the specific needs of each of our clients, and our hands-on approach means we work closely with our clients to guide them through cultural and linguistic challenges. The breadth of our technical expertise enables us to safeguard our clients' interests and deliver practical, commercially sustainable legal solutions.
Our aim is to carefully blend high-quality legal advice with a deep-rooted commitment to our clients.
What Specialist Advice Do You Need
- We have specialist legal skills, industry experience and cultural know-how.
- We offer our services in English, Italian, Spanish and French.
- We guarantee high service levels and absolute transparency in relation to our fees.
- We make staying within your budget a priority.
- We don't just give one-off advice because we understand circumstances change.
- We periodically review strategies, tactics and tools to ensure objectives are being achieved and, where possible, to reduce costs.
- Our offices are equipped with the latest legal software and technology, enabling us to deliver a service that is efficient and carefully managed at every stage.
- Our strong network of professional resources located around the world enables us to provide a seamless service.
- We are a modern and progressive firm with the capacity to meet the rapidly changing, international legal needs of both businesses and individuals.
B&M Law LLP specialise in advising private clients on cross-border legal issues between the UK and France. The core areas of expertise are French Property Law and French Estate Planning. Our experience in these areas spans more than 10 years.
Our French Legal services will help you to overcome the difficulties of purchasing a French property and related estate planning issues as well as language barriers.
Unlike the English legal system, which is based on Common law, French Law is based upon a civil codified law system (the "Code civil"), although case law ("jurisprudence") also plays an important part.
For a more personal advice contact Loic today using the form above. You may also be interested in some of our 'Buying Guides' on the Free Guides Tab Here.
The information that you give and that we obtain through you using this website may be used by this Company and by our partner companies only for purposes in connection with your use of this website and for marketing activities of this Company and partner companies. By using this site you confirm your consent to this. If you do not want to receive any marketing information from this Company and/or our partner companies then please notify us.
For everything you need to know about French property for sale visit www.clefrance.co.uk