Club Clé France: Bank Account set up
We are very pleased to offer our clients the best possible service in every aspect of searching for property for sale in France, buying and owning a property in France and getting everything set up that you need for enjoying your French house. We can arrange everything for you as you wish or you can set up certain things yourself if you prefer, such as a Bank account.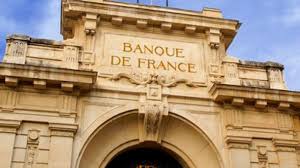 Banking basics in France:
Should you proceed with the purchase of a property in France you will need a French bank account in order to manage the expenses associated with running your home, for instance utility bills and annual property taxes, whether you intend living there permanently or just for the holidays.
Some utility companies such as ERDF and France Telecom insist on payment via a direct debit (prélèvement automatique).
You will need a Current Account (compte courant, a compte à vue or a compte de dépôt) to take care of these bills, it is usually free to set up. 
N.B: Bank Charges are levied against such services as having a debit card, a cheque book (still commonly used in France), the provision of statements, standing orders, foreign currency transactions and overdrafts. 
Do I need to open an account before I purchase a property?
No, in fact proof of residency is required prior to opening your account, either by means of a signed compromise de vente or an 'attestation de vente' which the notaire will provide on completion day.
You don't need a bank account to transfer the funds for your purchase because these should go direct from the U.K into the notaire's bank account prior to completion.
For the best currency rates take a look at Currency Exchange here. 
How do I open a bank account? 
Our colleagues are always happy to assist you in this matter, should you wish to open an account with a local branch. They will know which local banks have English speaking staff and which are accustomed to dealing with foreign clients. 
Alternatively you can choose a service like Britline, operated by Credit Agricole, which provides a telephone banking service staffed by English speakers.
In addition to completing the application form - called a mandate - you will need to provide additional information as follows:
• Reference from your current bank
• Copy of your passport
• Evidence of residency status (utility bill or copy of house purchase agreement, e.g. Compromis de Vente, if your purchase has not gone through).
You will also need to deposit some funds to open the account.
Banking hours.  
French bank opening hours are quite variable, depending on the location, size of branch etc.
In general, they are open from 09:00 to 17:30 Mondays to Fridays.
Some banks will open on Saturdays and late on certain evenings though this is more likely in larger towns. Lunchtime closing is the norm in smaller towns, as indeed are restrictive hours during the week (e.g closed all day Monday). 
If you have a specific banking question then simply complete the Enquiry form below:
The information that you give and that we obtain through you using this website may be used by this Company and by our partner companies only for purposes in connection with your use of this website and for marketing activities of this Company and partner companies. By using this site you confirm your consent to this. If you do not want to receive any marketing information from this Company and/or our partner companies then please notify us.
Currency Exchange
Need to Send Money Abroad?
At Clé France, many of our customers have a need for currency exchange.
We are pleased to have partnered with Key Currency to offer our customers favourable exchange rates on international currency transfers.
Key Currency is an award-winning currency exchange specialist, Key Currency Limited is authorised and regulated by the Financial Conduct Authority as an Authorised Payment Institution (Financial Services Register No. 753989) and experienced in executing high-volume transactions.
As a Clé France client, you qualify for preferential exchange rates when you transact through Key Currency.
Save money on your foreign currency transfers
Key Currency can save you money by offering more competitive rates of exchange than retail banks.
Clients can typically save you 3-4% of the total transaction value, which can result in significant cost savings.
All client funds are held in segregated accounts with top-tier banks keeping your money safe and secure.
Cle France are there to help you find the best selection of French property for sale and Key Currency are there to save you time, money and hassle; making sure your money is in the right place, at the right time and keeping you informed along the way.
The best service is one that comes highly recommended, that is why you should use the services of Key Currency.
Benefits of using Key Currency:
Bank-beating exchange rates
Quick and easy transfers
No transfer fees
Expert help and guidance
Authorised by the FCA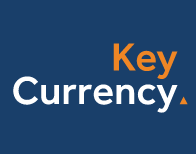 Alternatively, you can contact Key Currency over the phone or visit their website.
0044 (0) 1872 487 500
Quote 'Clé France' for the best rate
UK Office: St. Piran House, Truro Technology Park, Truro TR1 2XN

For everything you need to know about French property for sale visit www.clefrance.co.uk