Gite accommodation for your viewing trip
Many people who travel to France like to stay in a short term rental property, a holiday cottage known in France as a "Gite".
From time to time our clients ask us to recommend a guest gite to rent locally to where they are viewing properties with us, we have many to recommend so all you need to do is ask and we will suggest some. We can also point our clients in the direction of local Hotels, Chambre d'Hotes and B&B businesses.
The freedom of a self-catering cottage is always a good option and having a nice 'base' to get back to after a busy days viewing is helpful to clear your mind and make comparisons of the houses you have viewed.

We have a few holiday cottages / guest gites that come highly recommended by previous clients who have stayed there and also a couple of properties we have sold to clients in the past who have subsequently set up their property as a holiday rental or B&B business.
Take a look at the Holiday Gite tabs by hovering over the "Gite Accommodation" tab dropped down from the "Club Cle France" tab on this website.
Or click on the images below to see more about each particular holiday cottage.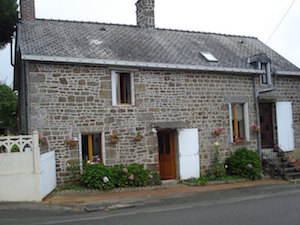 La Maison Fleurie in Mayenne, Pays de la Loire.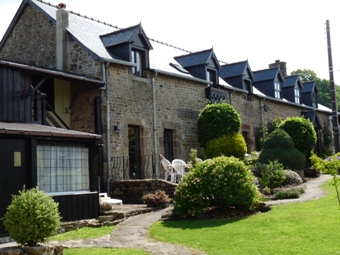 La Goderie in Mayenne, Pays de la Loire.
For everything you need to know about French property for sale visit www.clefrance.co.uk