Club Clé France: Legal services with Ashton KCJ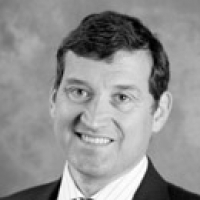 We are proud to work in partnership with Ashton KCJ - Legal services. If we think our clients need further legal advice or have a specific legal question that needs solicitor involvement when buying or selling a property in France we can recommend...
Matthew Cameron and his team for expert advice.
If you are thinking of buying or selling a property in France, this should be an exciting time for you. But dealing with French legal matters can be extremely complex, adding unnecessary stress to your situation.
Ashton KCJ have a dedicated team of French property solicitors who will help you work through the legal issues and contracts. They will not only hold your hand through the whole legal process, but also work closely with Cle France and other relevant contacts on your behalf.
The information that you give and that we obtain through you using this website may be used by this Company and by our partner companies only for purposes in connection with your use of this website and for marketing activities of this Company and partner companies. By using this site you confirm your consent to this. If you do not want to receive any marketing information from this Company and/or our partner companies then please notify us.
They have in-depth knowledge of French inheritance law and tax, as well as the subsequent implications on your UK estate. Ashton KCJ also understand and acknowledge family issues and the English implications of French property ownership.
Cle France clients can benefit from the reliable, efficient, expert advice that Ashton KCJ provide which is a service aimed at taking the stress out of your situation.
Ashton KCJ's French Legal Services Department is headed by Matthew Cameron who is a qualified solicitor with over 10 years' experience in dealing with French legal issues. Matthew is supported by Jean-Paul Vovor, a Diplôme Supérieur du Notariat, and Sarah Walker on Wills, succession and inheritance tax issues. He is also assisted by Pauline Sakhrani.
To contact Ashton KCJ or if you have a specific question then simply complete the Enquiry form below:
We at Cle France specialise in Property for sale in France through our network of Agents and French Registered High Street Estate Agents. We have sold thousands of houses for sale in France over the years and have helped many find and buy their dream home in France.

We can also help you with everything to do with buying a house in France including getting a mortgage, organising currency exchange, renovation advice, property surveys, planning permission, French translation, opening a bank account and everything to do with French property sales.
For everything you need to know about French property for sale visit www.clefrance.co.uk