Club Clé France: Top-up Health cover in France
We have been working with Allianz Insurance since 1999 and more recently with the excellent Franck Haloche, who along with his team offer a friendly, professional service and they also speak very good English!
Until 31st December this year we are offering the first two months Health Insurance FREE!
The French equivalence of the NHS is called the CPAM or la Sécurité Sociale (Social Security). Sometimes this is enough to cover certain refunds but it is recommended to have a Health Top Up as well.
But how does it work? we hope the diagram below will go some way to explain but of course contact us for a 'personal to you' serivce and quotation, simply fill out the form below.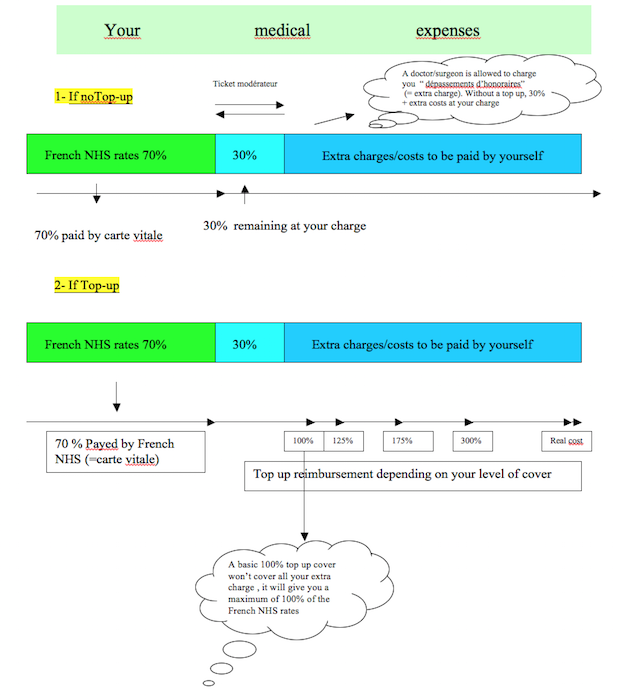 When looking for a quotation from a French insurance company, in English, that is suited to your specific health insurance needs? or just looking for advice / information about the health insurance system in France? then...
Franck and his English speaking insurance team are proud to be of service to you.
Contact us and let us know your specific needs so that we can provide you with a detailed quotation suited to your family's specific requirements.
CABINET ALLIANZ
Franck Haloche.