Club Clé France: Top-up Health cover in France
We have been working with Exclusive Healthcare for many years.  Ceri Hollingworth and her team offer a friendly, professional service and they also speak English; indeed Ceri is English!
For a limited time only we can offer you 2 months free cover, so don't delay contact us today. Please complete our Enquiry Form Below for more information.
The French equivalent of the NHS is called the CPAM or 'la Sécurité Sociale' (Social Security). In certain circumstances this is enough to cover costs, but it is recommended to take out a Health Insurance Top Up policy as well.
But how does it work? we hope the diagram below will go some way to explain but of course contact us for a personalised service and quotation, simply fill out the form lower down the page.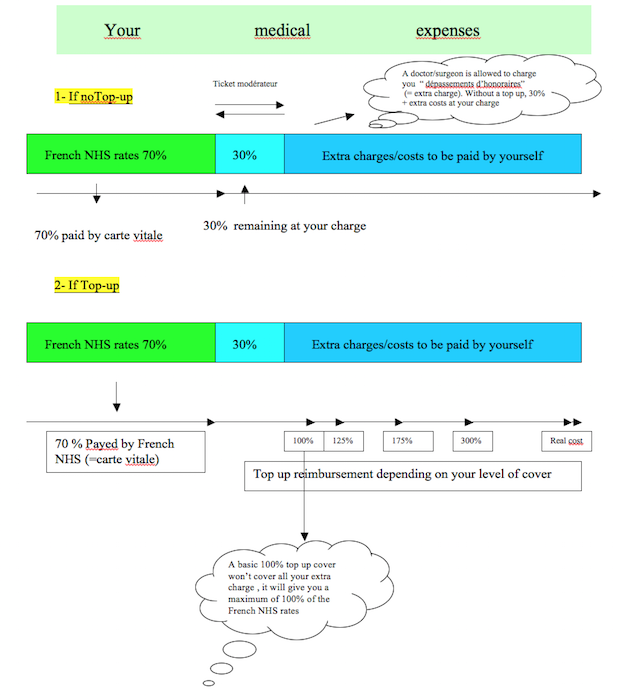 Exclusive Healthcare specialises in Health Insurance for English speaking residents in France. They offer a range of policies designed to meet the needs of people moving to France at every stage and in all circumstances.
Learn more about Healthcare Insurance in France "in plain English", download our 'PDF Guide to Healthcare in France'.

Please complete our Enquiry Form Below for more information.
Ceri and her English speaking insurance team are proud to be of service to you.
Contact us and let us know your specific needs so that we can provide you with a detailed quotation suited to your family's specific requirements.
Ceri HOLLINGWORTH
International Insurance Advisor.

For everything you need to know about French property visit www.clefrance.co.uk