Join Us and become a Property Agent in France
We at Clé France never sit still and are always looking to extend our network in France especially by increasing the number of quality properties we have available for our discerning clients. 
If you would like to start working in this interesting and dynamic sector, you could do no better than work within our established network headed up by our UK office and with 100's of agents spread across France from individuals right up to established French High Street Agents.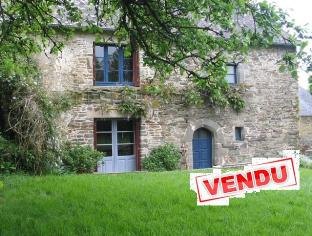 "How to be part of the Cle France Network"
Thinking of earning a living in France, moving to France and setting up in business then call us for more details.
You may even be already living in France and are looking for a way to earn a living. We can help you set up your income stream and start work as an 'agent commercial' benefiting from our already established network of professionals as well as our extensive advertising and strong internet presence.
When people contact us about our properties for sale in France we want to send them over to France on a property viewing trip safe in the knowledge that they will be met by our professional estate agents. We have over 100 agents at the moment and if you have a passion for French property you too could be selling houses and earning a living in this dynamic business.
Contact Us now: We have 1000's of properties for sale with 100's of agents so why not join our team today and benefit from what a large network can offer you and hopefully what you can our clients.
For individuals looking to work in the industry we see the profile as:
•    Prior experience in real estate or similar business (in France or overseas).
•    Good level of spoken and written French.
•    Motivated, ambitious, professional and good people skills.
•    IT literate.
•    A love of French property & the French lifestyle.
•    Independent but also a team player. 
Your day to day role as a French property sales agent: 
•   creates and maintains a high quality property portfolio by finding and mandating properties which meet the current buying criteria.
•   communicates well with people and is flexible to clients needs and schedule.
•   arranges viewings with good scheduling and productivity.
•   shows property to clients pointing out the good points as well as any concerns.
•   guides clients through the buying process.
•   keeps everybody 'in the loop' with any changes and processes underway.
What the role offers you:
•    Earning a living in France (good rates of commission). 
•    A fun, supportive and dynamic team with a flexible working schedule.
•    UK Enquiry Office provides regular leads from international buyers & sellers.
•    Advertising and Marketing on major international property portals. 
•    Opportunities to network and integrate with your local community. 
To find out more or if you have a specific question then simply pick up the phone, email us or complete the Enquiry form below:
The information that you give and that we obtain through you using this website may be used by this Company and by our partner companies only for purposes in connection with your use of this website and for marketing activities of this Company and partner companies. By using this site you confirm your consent to this. If you do not want to receive any marketing information from this Company and/or our partner companies then please notify us.
For everything you need to know about French property for sale visit www.clefrance.co.uk