Cle France Mortgage Options...
Looking for more spending power? 'The Banks' will only try and sell you their own tired products!
For the vast majority of people looking for property in France, and especially non-resident buyers, it is much quicker and much more effective to use the services of an experienced and qualified Independent Mortgage Broker.
An Independent Mortgage Broker will look at your specific circumstances then look through a selection of lenders to find you the best possible Mortgage product for your specific requirements, it is so obvious when you think about it!
We have 2 clear options for you
Option 1 would be a UK Bank Mortgage / Re-Mortgage or option 2 is a French Bank Mortgage.
It does not matter if you have not found your perfect French House yet, you can still start planning for when you do buy into your French property dream so in no particular order choose from our 2 options, just think about the one that best suits your circumstances and you can discuss your plans on an 'no obligation' basis, International, UK based or the leading French mortgage arranger.
Both Cle France Partners will be willing to advise you on a no obligation basis: 
_____________________________________________________________________________________
OPTION 1 : UK borrowing for overseas buying

The team at HERTS Financial Service and Mortgages may have the borrowing / mortgage solution for you.
Herts Financial Services was founded by the late Steve Coleman in 1994, they are a family run business with over 40 years combined experience. They are an experienced and qualified team that can offer you a professional and efficient service. At Herts Financial Services they will provide you a jargon free service to insure you understand the process every step of the way.
Herts Financial Services are not tied to any individual lender and can work with the whole market portfolio, meaning they have access to a broad range of providers and therefore can find you the very best products for your situation.
We are proud to work in partnership with HERTS Financial Services Ltd.
The Team at HERTS Financial Services are your specialist contacts in this British owned and managed company.
______________________________________________________________________________________________________
OPTION 2 : English Speaking French Mortgage Broker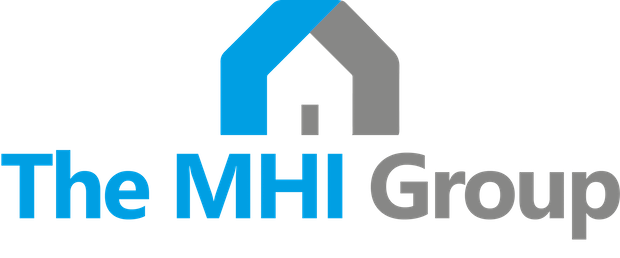 Rob Govier is our English speaking French Mortgage broker at 'Mortgage Helpline International' the International Mortgage Experts, Rob has access to market leading mortgage rates from over 30 different mortgage providers. Whether you are looking to purchase a property abroad as a main residence, second home or for Buy to Let investment purposes, he can help.
Whether you have found the perfect French home for sale or still looking at the options for buying French property, the team at Cle France and Rob Govier at the MHI Group can help you to find the best mortgage out there.
Contact them by clicking the links above - you have nothing to lose! 
We at Cle France are committed to providing the best portfolio of directly mandated Property for sale in France anywhere on the internet, we are not a faceless portal where you make an enquiry on your chosen French House for sale just to get passed on to someone else! Oh no we can answer all your questions and work directly with you on a one to one basis to make sure when all your questions are answered and you go over to France viewing properties that you will see what you want to see and not what the agent wants to show you!
We have properties for sale in most regions of France and in every price bracket, all types, shapes and sizes from small renovation projects through perfectly located holiday homes and coastal cottages right up to established businesses and magnificent French Chateaux. You name it we have got it and if we haven't we will go and find it for you.
NO HIDDEN FEES: The price you pay is the same as anyone walking through the door of the agency, same as the price paid by the French buyer.
All quoted prices are INCLUSIVE OF AGENCY FEES (FAI): with Notaire's fees to be added (these average 7% to 8%).
OUR AGENTS: are all registered and insured in France, they are holders of the 'carte professionnelle' as required by French law.
So when you buy through Clé France: you have the benefit of a bi-lingual support team & can be confident that you are paying no more than the standard commission rates you would pay anyway.
CONTACT US: to discuss your search for property in France, or indeed for any further information you may require on French property sales.
Property Finding Service: We will do a property search for you to match you criteria but also you can try our Advanced Search: including saving your favourites and getting updates of new properties for sale in France and price reductions direct into your inbox, and you can also add your comments to our blog pages - simply sign up for your own account here.
Currency Exchange
Need to Send Money Abroad?
At Clé France, many of our customers have a need for currency exchange.
We are pleased to have partnered with Key Currency to offer our customers favourable exchange rates on international currency transfers.
Key Currency is an award-winning currency exchange specialist, Key Currency Limited is authorised and regulated by the Financial Conduct Authority as an Authorised Payment Institution (Financial Services Register No. 753989) and experienced in executing high-volume transactions.
As a Clé France client, you qualify for preferential exchange rates when you transact through Key Currency.
Save money on your foreign currency transfers
Key Currency can save you money by offering more competitive rates of exchange than retail banks.
Clients can typically save you 3-4% of the total transaction value, which can result in significant cost savings.
All client funds are held in segregated accounts with top-tier banks keeping your money safe and secure.
Cle France are there to help you find the best selection of French property for sale and Key Currency are there to save you time, money and hassle; making sure your money is in the right place, at the right time and keeping you informed along the way.
The best service is one that comes highly recommended, that is why you should use the services of Key Currency.
Benefits of using Key Currency:
Bank-beating exchange rates
Quick and easy transfers
No transfer fees
Expert help and guidance
Authorised by the FCA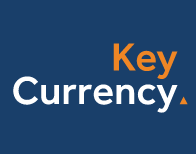 Alternatively, you can contact Key Currency over the phone or visit their website.
0044 (0) 1872 487 500
Quote 'Clé France' for the best rate
UK Office: St. Piran House, Truro Technology Park, Truro TR1 2XN

For everything you need to know about French property visit www.clefrance.co.uk