Join Us as a Partner Agent
We at Clé France never sit still and are always looking to extend our network of agencies in France. 
If you are currently operating in France under a 'carte professionnelle' whether as an 'agent commercial' or as an independent estate agent 'immobiliere' then you could be part of our Network. 
We have many successful agents set up within our network which started in North-west France but is now spreading across the whole country, you could do no better than work in association with us and our established network.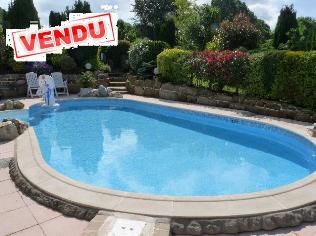 "How to be part of the Cle France Network"
We work with British property hunters and those of other English-speaking countries who are searching for Property for sale in France.
We know the customer and what they look for in their ideal home in France, whether it is a second home or a primary residence.
It is with our experience of the property market in France and our knowledge of the French language and culture that gives us the ability to find buyers and match them to sellers.
We use various newspapers and magazines for our advertising and are highly visible on the largest international property portals as well as ranking very high ourselves on Google.
For those interested in French property but have not been viewing yet, we exhibit at several French Property Exhibitions in the UK each year.
We are always looking for new partner agencies to offer our customers a wider choice of properties and unparalleled service in all regions of La Belle France.
By adding your properties to our website we can increase the choice for our customers and your agency is being introduced to a larger public and a wider audience.
We at Cle France specialise in Property for sale in France through our network of Agents and French Registered High Street Estate Agents. We have sold thousands of houses for sale in France over the years and have helped many find and buy their dream home in France.

We also help our clients with everything to do with buying a house in France including getting a mortgage, organising currency exchange, renovation advice, property surveys, planning permission, French translation, opening a bank account and everything to do with French property sales.
Do not hesitate to contact us for more information, we are at your disposal.
•   If you are an existing Estate Agent (Immobiliere) and want more clients, leads, mandates and ultimately more sales then simply get in touch.
It does not matter where you are in France we are looking for agents in every corner of the country.
•   If you are currently working with an Immobiliere as an Agent Commercial then call us for a chat.
We can work with you and your portfolio to maximise exposure and leads from many sources.
Contact Us now: We have 1000's of properties for sale with 100's of agents so why not join our network today and boost your business.
To find out more simply pick up the phone, email us or complete the Enquiry form below:
The information that you give and that we obtain through you using this website may be used by this Company and by our partner companies only for purposes in connection with your use of this website and for marketing activities of this Company and partner companies. By using this site you confirm your consent to this. If you do not want to receive any marketing information from this Company and/or our partner companies then please notify us.
NO TIME TO ENTER PROPERTY DETAILS? NO DATA FEED? - NO PROBLEM...
We partner with feed creator XML2U.com who can create an effortless feed for you for as little as £15 / €18 / $25 a month. Click here for details.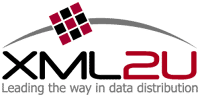 For everything you need to know about French property for sale visit www.clefrance.co.uk