Club Clé France: Admin and Translation services
We are very pleased to offer further support, hand-holding services, administration and translation services in North-West France to our clients beyond that of the basic buying process, we fully recommend the expert and friendly help of Emilien Daveau..
We find that Emilien can be invaluable to people when they are 'settling-in' to life in France, sorting out various issues of administration from working out what your Electric bill says to re-registering your car and organising an internet connection.
Searching for property for sale in France need not be a chore and although we ensure our property details are in English you may need translation support further into the process, clients find Emilien invaluable when finding out about all the day-to-day, nitty-gritty details about living in France, from learning the language to re-completing an income tax return or even insuring your pet parrot!
"Talk4Me Admin & Translation Services"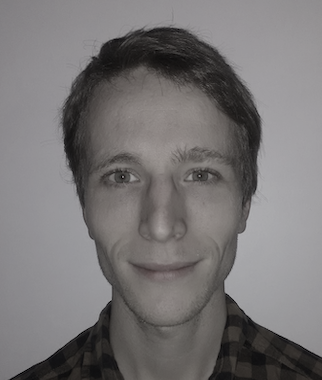 Emilien and his partner Lucie are dedicated to helping the English-speaking community navigate their way through French paperwork and the French language and can take care of formalities, translate by phone or on-site, go with you to an appointment, make a call for you as well as help you learn French with lessons and conversation groups.
The formalities can be done either remotely (you would send all scanned documents to us along with all information we need to complete the form online on your behalf) or as a home visit (for no extra charge 10km around Saint-Calais-du-Désert, Mayenne, travel fees will apply above to a maximum of 40km around Pré-en-Pail 53140).
Hand-holding type services include, one-off phone calls, help with Carte de Séjour or visas, obtaining a French driving licence, vehicle registration, Business set up, Income Tax returns, document translation and much more.
Emilien and Lucie are a French couple who have lived in the UK for nearly four years, so they know first hand how challenging it can be to be abroad as they lived and worked in the UK before moving back to North Mayenne (53), France a few years ago.
Since returning they have met a lot of English people who are either living in France or are enjoying a relaxing stay in their holiday home, who've once in a while needed a hand with their French formalities and translating.
Being naturally proactive, Emilien and Lucie were able to help them quickly and efficiently which ensured they delivered the best service. They quickly found that they really enjoyed helping and sorting things out for people so Emilien and Lucie  decided to make it their main occupation.
Emilien explains - "We are offering hand-holding services for all formalities which seem too overwhelming to do by yourself for now. We also offer French lessons and conversation groups to empower you in your daily life".
Emilien explains his commitment to his clients as, "Your satisfaction is our priority. We will answer your emails in 48hr (working days) and make sure you know where we are in the process as frequently as needed. We comply with the CNIL rules about data protection (GDPR) and follow a strict confidentiality procedure".
To discuss Talk4Me admin & translation services contact Emilien using the form above, so he can start helping you with your enquiry and give you an accurate quote.
Should you have a specific interpreting need you would like to discuss, we would advise you to Contact Us, so we may best assist you.
The information that you give and that we obtain through you using this website may be used by this Company and by our partner companies only for purposes in connection with your use of this website and for marketing activities of this Company and partner companies. By using this site you confirm your consent to this. If you do not want to receive any marketing information from this Company and/or our partner companies then please notify us.
For everything you need to know about French property for sale visit www.clefrance.co.uk